Threadbare, Holes, Tears
We specialise in mending and rebuilding threadbare areas of all Oriental and Persian carpets, rugs and runners. Our highly skilled restorers assess each rug as a whole. Composition, colour, and the style in which it was knotted are all taken into account in order to find the right repair method. Following the exact map of the original design they apply new wool, rebuild the pile and strengthen any damaged areas. With the right colours, fibres and style of knot, any threadbare or worn areas are fully restored, returning the rug to its former glory.
A tear in a rug can compromise its foundation, and needs to be carefully attended to before further damage occurs. With this in mind, it is important to remember that the sooner a rug is mended, the easier the repair job will be. Torn warps and wefts are reconstructed before re-knotting the pile, ensuring great care must be taken not to distort the existing structure of the rug.
With the expertise of our craftsmen, holes are also invisibly repaired. A hole in a rug may require the foundations to be re-established. The rug is supported by a frame that provides the necessary tension for repairs to be carried out, also preventing wrinkles or distortions in the foundation from occurring. After this the warp and weft foundation is reconstructed (in either cotton, wool or silk), and the tension required applied, before the pile is re-knotted and the design seamlessly restored.
Free Collection & Delivery
We cover the whole of the UK
LONDON
Blackwell House, Guildhall Yard
London EC2V 5AE
EDINBURGH
28 Rutland Square
Edinburgh EH1 2BW
BATTERSEA
Unit 7, 2 Linford Street
London SW8 4AB
NORTH LONDON
8 Oxgate Lane
London NW2 7JN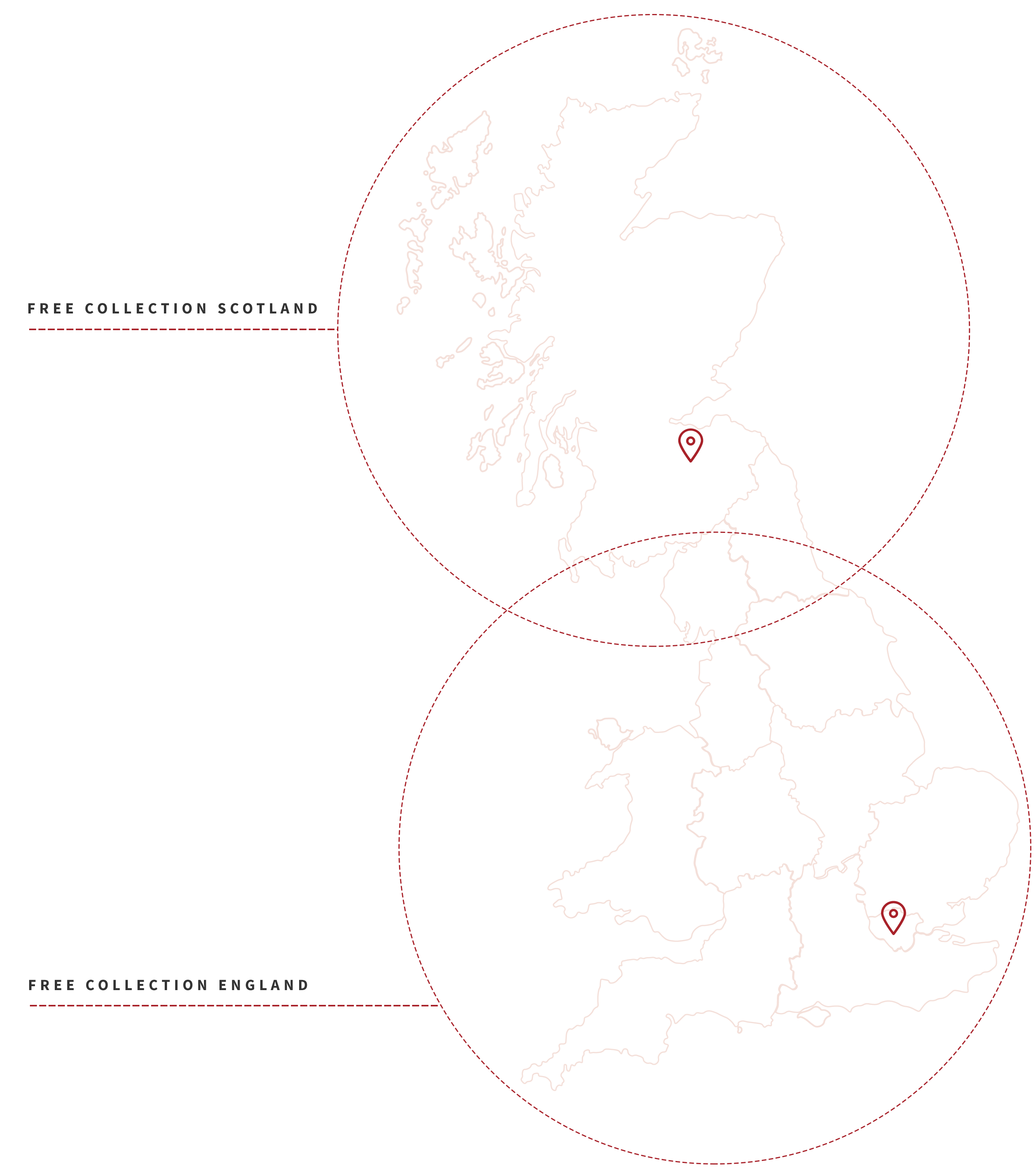 Contact us
Open 7 days, Free uplift and delivery